AREOPOLI MANI
HOTEL TRAPELA BOUTIQUE
WELCOME TO HOTEL TRAPELA BOUTIQUE
A Best Place to Enjoy Your Life
Built completely out of the stone from its birthplace, the mother land of Mani, «TRAPELA», a new traditional hotel, is situated at the entrance to the picturesque town of Ares, Areopoli. The multi-level stone-built building creates a warm and mystifying atmosphere which pleasantly surprises the visitor. Wood and stone dominate all parts of the hotel, but it is notably impressive, with its unique elegance, in the breakfast room. The breakfast buffet has been carefully selected and plentiful with not only traditional delicacies but others as well.
Enjoy the Taste of Life
Fresh from Our Ground
Great morning buffet in the heart of the city. Start your day with smells and local flavors of a great breakfast that perfectly combines the familiar to all of us Mediterranean breakfast with local products. Omelets, pancakes, fresh fruit, cakes, milk, coffee, tea and a variety of local high nutritional value products will give you the energy you need to cope with the needs of the day.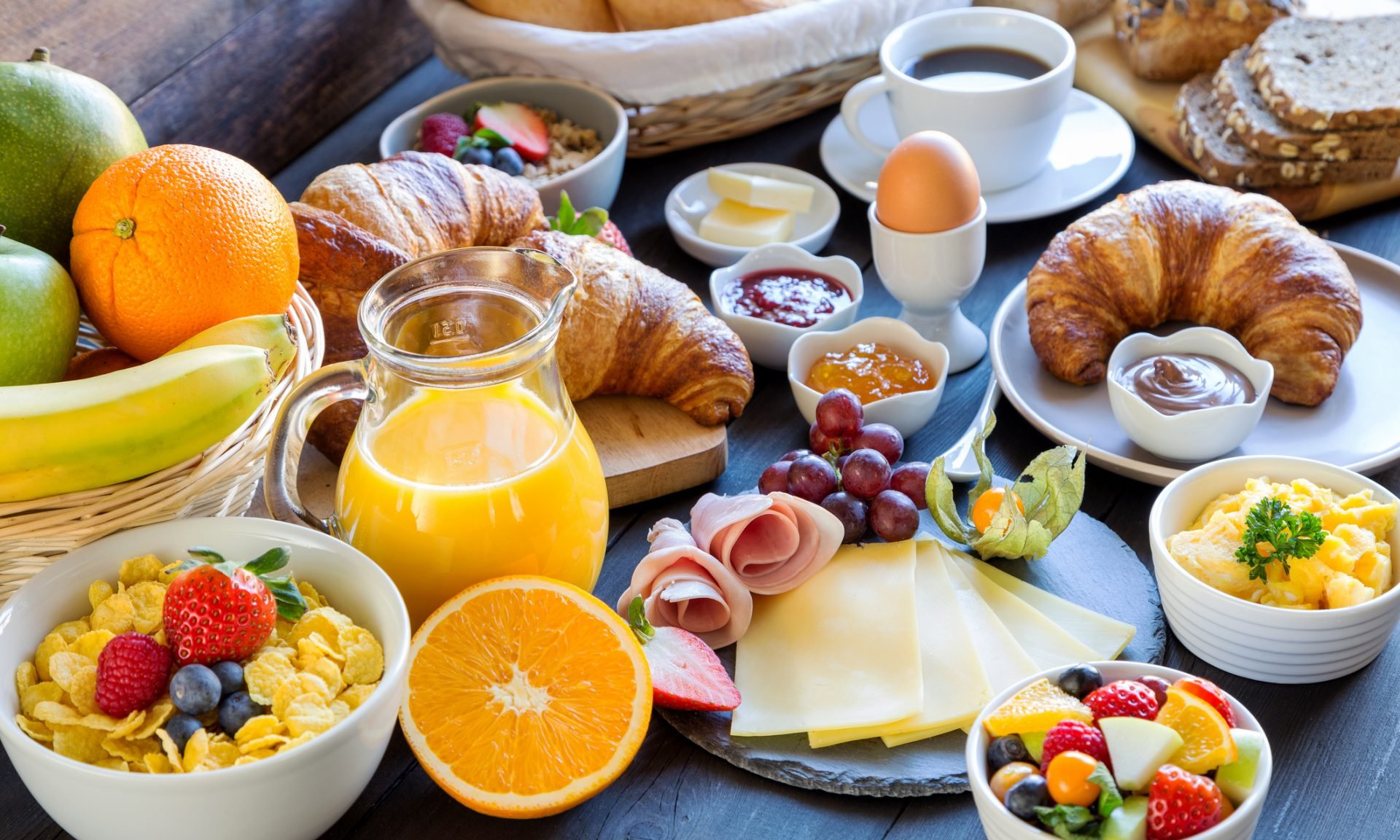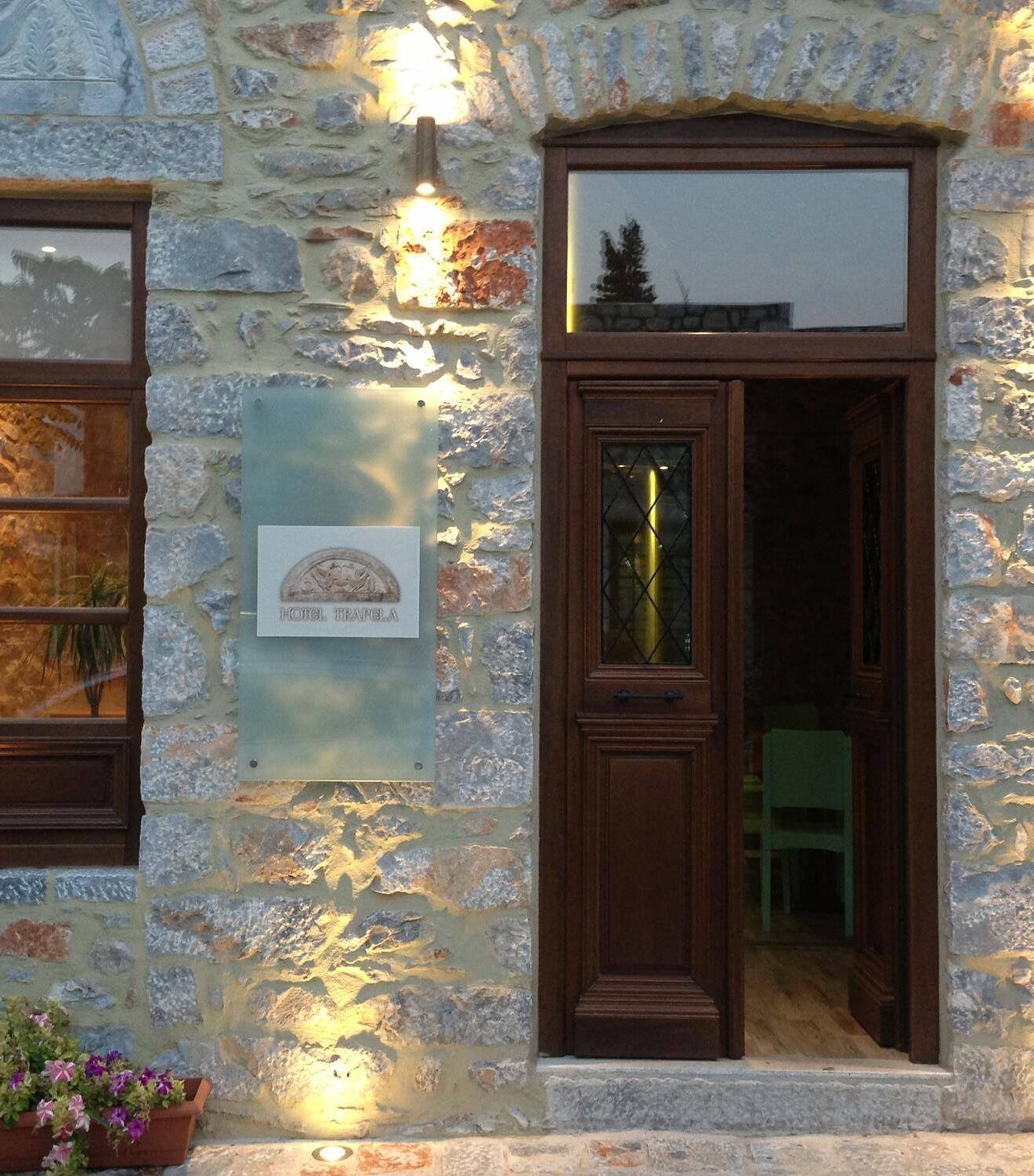 discover
Luxury and Nature in Harmony
A magical place, reminds us in every corner its uniqueness, it's warmth and of course the intimate of its diversity. A strong sense of hospitality that goes far beyond from a beautiful Guest house hosting.
«Trapela», our traditional hotel, is situated at the entrance to the picturesque town of Ares, Areopoli. Our GuestHouse is away from: Airport: 80.0km Port: 2.0km Beach: 1.0km Hospital: 2.0km.
our top amenities
Make Your Stay Memorable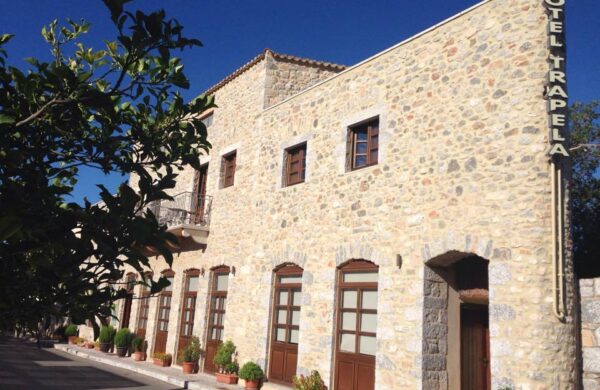 GUEST FEEDBACK
What Customer Say
marily tsaganou
21. September, 2022.
Amazing atmosphere, stuff, design! A gem in Areopolis!
Sotiris Apostolou (Salvador)
30. July, 2022.
Highly recommended boutique hotel in the city of Areopolis. Location is extremely good , in the center of city. The hosts Maria and Eleni are multilingual , very helpful with the service with excellent hospitality. Rooms are extremely clean, with good retro design. Breakfast at his best .
Anast Asia (Annie)
7. August, 2021.
• Excellent location • Super comfortable bed • Spacious room • Kind and helpful staff • Delicious traditional breakfast Definitely going to come back there!
David Slezak
9. July, 2019.
Absolutely marvellous. The staff are angels, the rooms are beautifully appointed and breakfast is a real experience. Far exceeded our expectations and we could not be happier!!
Caro J. Segal
8. May, 2019.
Simply go there! A small but lovely town. Stroll along the Main Street and eat at a restaurant. Enjoy a relaxed moment.
George Delikouras
14. April, 2017.
very nice hotel for couplesa and families romantic and friendly, good breakfast, excellent WiFi coverage


70+ reviews on TripAdvisor. Certificate of Excellence